Bring pieces of your favorite workweek to any week
Think about what your favorite work week looks like. Let's talk about how to bring those elements to any week.
Sustain issue #90 (Get Sustain in your inbox next Thursday)
Hello lovely people! I have been told that it is now in fact 2023 😲
I hope you had a wonderful holiday and a happy new year's celebration. Chances are your CEO sent out a company-wide email welcoming you back that says something like LETS GOOOO 2023. Luckily I'm not your CEO and I don't have to write that ick.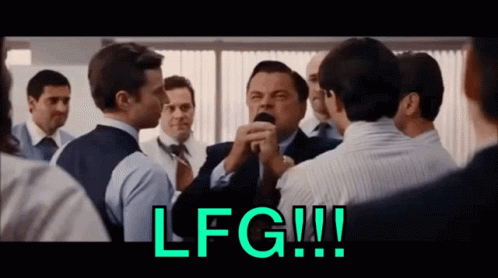 A quick note to let you know I'm trying out some new elements in Sustain over the next few weeks. Please reply and let me know what you think! I have more surprises ahead but you're going to have to wait until February. LETS GOOOOO!!! (I'm sorry. Let me have a quick word with my copy editor.)
Together with Meco
If you want to read your favorite emails (like Sustain!) without seeing LETS GOOO ick from your CEO, you need to stop reading your favorite email newsletters in Gmail. I stopped this silliness years ago thanks to Meco – a beautiful reading app designed just for your high-quality email newsletters. Meco allows you to leave the ick in Gmail and read + discover newsletters that make you a smarter and better human. Download Meco and start reading your newsletters in peace.  
*I use Meco daily and this ad appears here in exchange for Meco promoting Sustain.
---
My favorite (work) week of the year

I have a confession. The week between Christmas and New Year's is my favorite week of the year to work because the grind don't stop.
LOL. I would never actually say that.
But really, I love this week since nearly everyone else takes the week off so I have a blissful week. I literally did not have one meeting, email, or Slack last week.
I should confess that this feeling may be personal to only me. I do not celebrate Christmas and as a result, don't have family holiday traditions so I don't mind 'holding down the fort' during this week. In fact, my wife and I strategically take the week before Christmas as our holiday PTO week so we can both "work" over the holidays which gives us some extended downtime. Work smarter, right?
What makes this week rad
Here are the elements I love:
No meetings or people contacting me so I can do deep work on my terms.
Extended mid-day time to prepare lunch, go on a walk, and keep my mind fresh for creative thinking.
The plan I put together at the beginning of the week holds since there are no unexpected fire drills.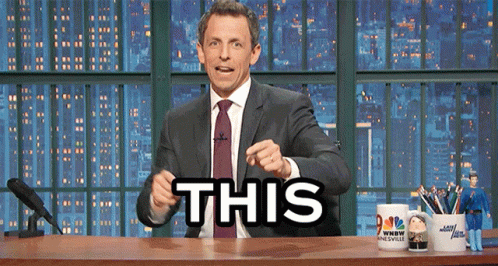 Bring that goodness to every week

On one of my walks, I got to thinking about how I might be able to recreate this working week I love during any week
Deep work: I already schedule 90 minutes a day of focused time. During that time I'm going to be better about minimizing my slack and email windows so I don't let the taxing notifications pile up in sight.
Fire drills: Be better about saying no to things that aren't directly connected to my goals and if it's something I must do, I will do a tradeoff activity with myself and/or my boss.
Mid-day breaks: I allow this to vary a bit during the seasons. I have an understanding with myself that this time of year is more heads-down since the weather is crummy. But come summer, I'm not bashful about taking a long lunch to go kayaking on a nice day or logging off early on a Friday to take a bike ride.
I challenge you to think about what your ideal work week looks like (I understand the large majority of them are far from ideal). Are there some strategies you could implement to realize some of those elements on a more regular basis?
I'm just a quick reply away if you want to brainstorm how to make some of those a reality for you. I'm more than happy to chat!
---
Logged off accountability report (Dec. 26-30)
Since I work a demanding full-time job just like you, I'm thinking of sharing my work stats from the previous week. You can use them as you see fit to redefine your relationship with work. Maybe a reference point? Maybe some Three Good Pockets inspiration?
Total goals my work supported ~ 2
➡️ How to use goals as your greatest defense against overwork
Total hours worked ~ 18 (Monday holiday)
➡️ How to work 38 hours a week
Upcoming days off ~ January 16 (MLK Day), Jan. 26-27 (PTO)
➡️ How to take your time off actually off
Three Good Pockets highlights ~ Waterfront walk with my wife / Reading Four Thousand Weeks (not done yet, but recommended!) / Planning a trip to Alaska
➡️ How to use Three Good Pockets for 👌 rejuvenation

Something to Slack your work bestie (or boss!) ~ A great look at criteria your future self will thank you for using when you consider what you actually want in your next job. How to choose a career that lines up with how you like to spend your time.
Do you like this section? Any other stats you'd want to see?
---
Ready to downsize your relationship with work and quit burnout?
Hi, I'm Grant Gurewitz. I'm on a mission to eliminate burnout at work. I've been in tech for 10 years (ex-Zillow, current: Qualtrics) and suffered deep burnout and came back from it even though I never found a playbook for doing so. So, I'm writing it myself.
✉️ Want my top tips? I share my full step-by-step playbook in How I Quit Burnout, my premium newsletter. Get the next one delivered straight to your inbox >
🗄️ See the past issues of Sustain