How to manage your manager
How well you can manage your manager is a skill critical to avoiding burnout at work.
💬 Thanks to so many of you who filled out my annual reader survey last week. If you haven't already, I'd greatly appreciate if you answer the 11-question multiple choice survey 🙌 (It's totally anonymous!)
---
Sustain issue #84 (Get Sustain in your inbox next Thursday)
Your manager manages you. Right? Right?!?!
The short answer is yes of course. Your boss shares the things you should work on, sets deadlines, and administers your performance reviews.
But the long answer is yes, kind of. How well you can manage your manager is a skill critical to avoid burnout at work. It sounds a little strange and possibly a bit manipulative but if done well it will save you stress and hours of wasted time on work. And both you and your boss will be happier for it and feel less whiplash in economically stressful times.
Why does this matter? It's hard to miss how many leaders and middle managers have left in the last few years. Many organizations have chosen to promote from within (which is great!) but companies are falling woefully short on manager training. So these new managers are defaulting to the oftentimes poor habits they've observed in their career.
Here's a quick starter pack on some ways you can manage your manager to avoid burnout at work.
Establish the working norms
Whether you're new or old to the relationship with your manager, have (or re-visit) intentional conversations about how you best work together, how you are motivated, and what you need to stay well at work. This will help you log off at a reasonable time and take your PTO. Nail this foundational conversation and you'll pave the wave for a happier time at work.
Your weekly 1-on-1
The weekly 1-on-1 with your boss is designed to be employee-led. You should come with an agenda of updates, questions, early warnings of projects that could go sideways, and places you need guidance. You control this time so make sure you're revisiting your goals and having a tradeoff conversation if new priorities fly in from left field. Keep some sort of tracker in a Google Doc or somewhere that notes the agenda, next steps, etc so everything is in writing.
Deadlines
If your boss sets an unreasonable deadline, voice your concern with it as soon as possible. There's likely more flexibility than you realize. And if there's not, the scope of the task can likely be reduced. Your boss would rather have the best work on a realistic timeline rather than mediocre work on a rushed deadline.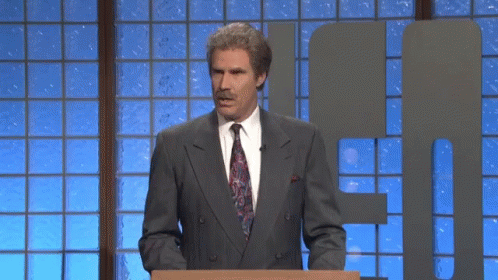 Your performance
Help your boss help you. The end of a project, the end of the quarter, or even weekly in your 1-on-1 is a great time to communicate up results. When it comes time for reviews, your boss is your biggest advocate and you should plan to essentially write the first draft of your performance review for your boss. Share hard metrics, your leadership involvement, and things you tried. Your boss should always have three good things top of mind to say about you when their boss asks them.
>> A helpful set of rules for the new paradigm of work //
Do great work. Not too much. Share what you've done. Log off & rejuvenate.
---
Ready to downsize your relationship with work and quit burnout?
Hi, I'm Grant Gurewitz. I'm on a mission to eliminate burnout at work. I've been in tech for 10 years (ex-Zillow, current: Qualtrics) and suffered deep burnout and came back from it even though I never found a playbook for doing so. So, I'm writing it myself.
✉️ Want my top tips? I share my full step-by-step playbook in How I Quit Burnout, my premium newsletter. Get the next one delivered straight to your inbox >
🗄️ See the past issues of Sustain