Feeling a little cynical
Cynicism is a sign of burnout but is it actually such a bad thing?
Sustain issue #93 (Get Sustain in your inbox next Thursday)
It's a tough time right now.
Remember, your job doesn't define who you are as a human.
Your job isn't your identity as a human.
You're much bigger than a job.
You have many more dimensions than a job.
Whether you're suddenly without a job or trying to pick up the pieces in a new-looking organization, you will get through this phase 🙏
---
Feeling a little cynical
They say you should create an intriguing hook in your writing to draw people in. So without wasting time, let's jump right into the World Health Organization (WHO) and their definition of burnout. You still with me?!
Burn-out is a syndrome conceptualized as resulting from chronic workplace stress that has not been successfully managed. It is characterized by three dimensions:
feelings of energy depletion or exhaustion;
increased mental distance from one's job, or feelings of negativism or cynicism related to one's job; and
reduced professional efficacy.
Exhaustion? Checks out. Lack of effectiveness? Yup.
But today, I want to discuss that second bullet point about mental distance and cynicism specifically.
If you'll now allow, I'm going to guide our bus to the definition of cynicism.
Cynicism: an inclination to believe that people are motivated purely by self-interest; skepticism.
(Sorry, this is not nearly as exciting as a Ms. Frizzle field trip 🚌)
Whether you self-identify as burned out or not, I'm sure you're on some scale of blah, numb, and worn out of just about everything right now.
You may notice there are a lot of layoffs happening and flexibility is being stripped away. So, yeah, I think we're entitled to a collective feeling of skepticism.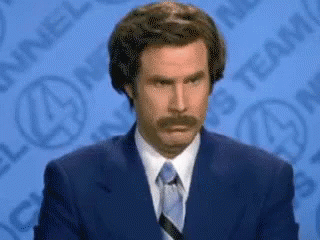 Not only do I think you're entitled to feel a little cynical, I think it's healthy to let some cynicism work in your favor.
I see nothing wrong with healthy cynicism. I actually think a healthy level of cynicism helps you keep your job at arm's length. It helps you treat your job as a job. And cynicism doesn't allow your job to become a core part of your identity.
For example, I like my job good enough most days. I care about the work and I like the people. As a result, I'm not miserable in my job. But do I feel "mental distance" and "feelings of negativism or cynicism" in my job? You bet. I think you actually must to protect your mental health and so work doesn't take over your life.
The key is to find balance. See enough meaning to not dread working but approach it with enough mental distance so you log off at a reasonable time. You should feel every right to approach with skepticism right now.
---
Logged off accountability report (Jan. 16-22)
Here are my work stats from last week. Use it as a point of reference to help plan your work week and maybe provide some inspiration for your Three Good Pockets.
Total goals my work supported ~ 1
➡️ How to use goals as your greatest defense against overwork
Total hours worked ~ 26.5 (Monday holiday) / Total hours in meetings ~ 14
➡️ How to work 38 hours a week
Upcoming days off ~ Today + tomorrow
➡️ How to take your time off actually off
Three Good Pockets highlights ~ Dinner + day in Seattle / Meeting up with a friend / walk around the neighborhood
Something to Slack your work bestie ~ Stop Looking for the Perfect Job - a "Good Enough Job" is Just Fine (Happiness Lab Podcast)
---
Ready to downsize your relationship with work and quit burnout?
Hi, I'm Grant Gurewitz. I'm on a mission to eliminate burnout at work. I've been in tech for 10 years (ex-Zillow, current: Qualtrics) and suffered deep burnout and came back from it even though I never found a playbook for doing so. So, I'm writing it myself.
🗄️ See the past issues of Sustain