Lessons from 100 issues of Sustain
What I've learned from sending this newsletter and where things go next
Sustain issue #100 (Get Sustain in your inbox next Thursday)
Celebration day! 100 weeks ago, in March 2021, I launched Sustain. The idea was that we had to change our pace of work so it could be sustainable for the long run. Things looked a little different then. We were still deep in the pandemic. We were finally taking control of our relationship with work. And leadership had to cater to our desires to retain us as The Great Resignation heated up.
This work was important then and it's even more critical now as we inch closer to a 2019 normal.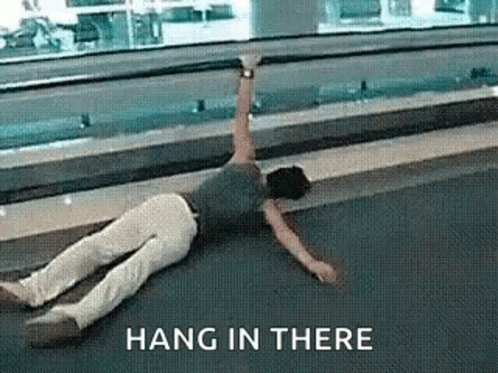 I've been writing some form of a weekly newsletter for more than six years. About topics like early career success, alumni relations, and original thinking. This tapestry woven together has led me now to tackle my best + most important work.
Today, I wanted to do a quick reflection on these last 100 weeks of Sustain – what I've learned, what guides this work, and where things are going.
100 weeks of learnings
A few thoughts that apply to growth but also work in general.
Show up every week. The compounding power of showing up for you every week makes my work better, my thoughts more precise, and the actionable tips easier to implement.
Don't rush. I'm going to cross 500 subscribers soon which I'm thrilled about. But when I read advice from people about audience-building, they typically have thousands of subscribers. I could think I'm so far behind. However, if focus too much on growing my newsletter quality will suffer.
It's never finished. I have a deadline to ship every single Thursday however I've never thought a single issue of Sustain was perfect. Yet, it must go out. Good enough allows for progress. Perfection creates stagnation.
Get comfortable being uncomfortable. Early in my career, I was afraid of saying "I don't know," "I got this wrong," and "I am scared about this." Putting myself out there in this newsletter has helped me be more vulnerable, admit where I'm wrong, and share my insecurities both to you and in how I approach my job.
Working with the seasons. Through Sustain I learned to work with the seasons. Every spring and summer I dream about the possible. Then in fall and winter I execute that vision when the weather keeps me inside. It's why I launched Sustain in March 2021, launched my second newsletter in March 2022 (now closed), and am preparing for my biggest launch ever in just a few weeks! (More below.)
Finding a community. Writing Sustain has allowed me to find a community of people that are focused on burnout, work, and well-being. Thanks to Jim, Mark, Newton, Taryn, and Cait. I've also been able to deepen my relationship with colleagues, former colleagues, and new friends who have become my biggest supporters and customers. I'm so grateful 🫶
---
I still believe in where work is going
Work looks different now as mentioned. I've had plenty of moments of feeling disheartened in the last few months. However, I still firmly believe you can redefine your relationship in this environment.
Here are the four beliefs that guide my work:
A future of work without burnout is possible.
Redefining your relationship with work starts with changing how you define success.
It's possible to redefine your relationship with work AND grow your career. It doesn't have to be a choice between the two.
If you learn to log off effectively, you reset your relationship with work.
---
Where things go from here
While today is a celebration of 100 issues of Sustain, I'm so excited for the next 100. As mentioned, I'm just a few weeks from launching the biggest evolution of my work. New name. New logo. New site. New products. Refined approach. All with the same goal of helping you redefine your relationship with work.
I wish I could share more now but you'll have to stay tuned 🙂
Thank you for being here. It's you that makes me excited every week to send Sustain. It's you (via feedback and my reader survey last year) that's guiding what comes next. Thanks for being on this journey to redefine your relationship with work.
---
Ready to downsize your relationship with work and quit burnout?
Hi, I'm Grant Gurewitz. I'm on a mission to eliminate burnout at work. I've been in tech for 10 years (ex-Zillow, current: Qualtrics) and suffered deep burnout and came back from it even though I never found a playbook for doing so. So, I'm writing it myself.
🗄️ See the past issues of Sustain